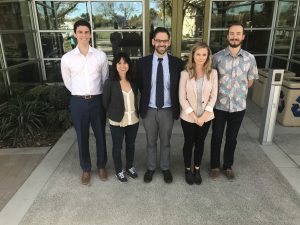 Here at University Programs, our dedicated team of professional and student staff work to support students throughout their program, ensuring they receive the most out of their UC Davis experience. We also strive to build personal relationships with them, creating communities that go beyond borders and last long into the future. Our staff come from a variety of backgrounds, with each bringing unique experiences and skills to their work, while sharing in common the passion for international student experiences and education. Here's a little more about each person on our team.  
Jacob Hosier, M.A., Academic Director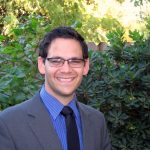 UC Davis alumnus and Davis resident Jake Hosier has been supporting International Education and International Students at UC Davis for more than 10 years. Growing up in a small town, Jake is passionate about empowering students from every walk of life to rise to their fullest potential. He especially enjoys international students' aspirational dreams and enterprising work ethic. Jake holds a Bachelor of Arts in Religious Studies from UC Davis and a Master's in Liberal Arts from the University of North Carolina, and has spent extended time in England and Brazil. He is committed to the idea that institutions were made for individuals, not individuals for institutions. Jake is known for his excellence in designing academic courses and student programming that enable individuals to not only be highly successful classroom students, but also to engage with the community and institution of UC Davis, growing in both their personal and professional aspirations. His favorite time of year is graduation time, when he gets to hear students share about how much they have learned about themselves as they've been challenged in unexpected ways and learned to thrive in different environments. "Students' dreams become bigger and more focused during their time studying abroad at UC Davis," he says with a smile.
Tingrui Pan, Ph.D., Faculty Director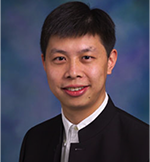 Tingrui Pan is currently a professor in the Department of Biomedical Engineering at UC Davis and a fellow of American Institute for Medical and Biological Engineering (AIMBE) and Royal Society of Chemistry (RSC). Leading the Micro-Nano Innovations (MiNI) Group, his research interest spans a wide range of cutting-edge frontiers in biomedical engineering, including flexible electronics, wearable sensing, tactile intelligence and digital microfluidics.  Prof. Pan has been known for inventing a novel category of physical sensors—Flexible IonTronic Sensors (FITS)—with the highest reported device sensitivity, the largest signal-to-noise ratio and the fastest response time, utilizing a unique ionic-electronic (iontronic) interface, all essential to dynamic wearable applications. Its latest utilities have been extended from non-invasive health monitoring to emerging human-tactile interface. He has also pioneered in the Microfluidic Adaptive Printing (MAP) technology, utilizing a plug-and-play microfluidic cartridge and scalable modular printing mechanisms.  It offers a highly flexible droplet generation platform for an array of promising biomedical applications, including single-cell manipulation and liquid biopsy.  His group has also created the world's first bio-inspired microfluidic clothing for perspiration management.  His translational activities have led to the formation of five high-tech startup companies and more than 10 of his inventions have been commercially licensed.  
Prof. Pan has authored over 100 referenced journal and conference publications, received more than $10 million federal and private research funding and holds 20 U.S. patents/patent applications.  He currently serves on the editorial boards of IEEE Transactions on Biomedical Engineering (TBME) and Annals of Biomedical Engineering (ABME) and co-chairs the U.S. Contest of Applications in Nano/Micro Technologies (UCAN).  In 2009, Prof. Pan founded the UC Davis international education initiative Global Research Experience in Advanced Technologies (GREAT) Program.  During 2013-2016, he directed the UC Davis Center for Nano and Micro Manufacturing (CNM²).  Prof. Pan was a recipient of NSF CAREER Award and Xerox Foundation Award and a co-recipient of NSF EFRI Award.
Christopher Duncan, Senior Student Adviser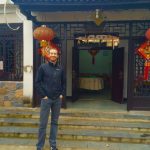 As a graduate of UC Davis, Chris brings an Aggie alumnus perspective and passion for education to our team. He has worked and volunteered in more than 10 countries and incorporates these experiences into his role as an adviser. Chris has been with University Programs since 2010, assisting students with decisions regarding academic coursework, registration, workload and expectations, as well as the broader experience of being a student at UC Davis. Chris thoroughly enjoys all sorts of outdoor activities and takes full advantage of the diverse recreational activities Northern California has to offer. Whether students need academic advising or information about travel and student life, Chris is able to bring a broad and experienced perspective to his work.
Emily Normile, Student Adviser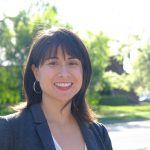 Emily joined University Programs in 2012 and is the program manager for Summer Start. Originally from Wisconsin, she landed in Northern California after her undergraduate study at the University of Minnesota Twin Cities. She has traveled extensively, both nationally and internationally, with long stays in Spain, Australia and Japan. Emily completed her Master of Public Administration at the Middlebury Institute of International Studies at Monterey and has since been dedicated to the field of international education at UC Davis. Emily feels fortunate to be part of UC Davis as it expands its international community. The cross-cultural connections she makes through her work are a highlight of being on the University Programs team. You can usually find Emily on her bike around town or planning her next travel adventure.
Jenna Hinshaw, Student Adviser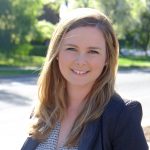 Jenna grew up in a small seaside town in southwest England and moved to the United States with her parents when she was 15. She attended high school and completed her bachelor's degree in Liberal Studies at the University of Central Florida. After university, Jenna packed up her belongings and moved to London on a whim. There she began a career in Human Resources and realized how much she enjoyed helping people. Four years and many adventures later she found herself married and missing the sunshine she'd grown accustomed to in the United States. She and her husband moved to Davis in the fall of 2012, and she began working with University Programs in April 2013. Jenna has travelled extensively in Europe and the United States and now enjoys living in Davis. Her favorite things to do include walking in the UC Davis Arboretum and showing visiting family and friends around Northern California. All the nearby attractions never cease to impress them: wine country, San Francisco, Lake Tahoe, Yosemite. "This part of California has it all. Not to mention, beautiful weather!" she says.
Sachiko Tamura, International Program Representative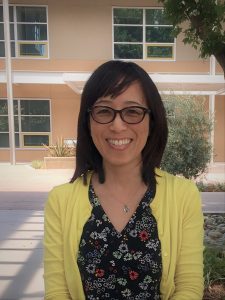 As a former international student at UC Davis, Sachiko is honored to serve international students and give back to the campus that helped root her in this vibrant and flourishing international community. Born and raised in Japan, Sachiko always wanted to live "outside the box." After graduating from high school in Tokyo, she made her way to Davis. Among the first American idioms she learned was "Hang in there," a phrase she would repeat to herself like a mantra while confronting the many challenges international students face. She graduated with a degree in East Asian Studies. While studying at UC Davis, she cultivated a passion for writing and especially enjoyed studying under the warm tutelage of Pulitzer Prize-winning poet Gary Snyder. She was a recipient of the award-winning writing conference Art of the Wild Program scholarship. To this day, when Sachiko is not roaming the woods of Northern California working on prose, you can find her in the office or occasionally hanging out around the arboretum writing haiku in both English and Japanese.